About Us
"When my husband, Tony Bourne, died suddenly in September 1990 aged 68, I wanted to set-up a small Charity in his honour. As a successful solicitor in Stratford upon Avon, he had always been sympathetic to those youngsters who were disadvantaged, particularly in the field of education. He understood, for instance, how difficult it could be as a youngster with no qualifications to find employment.
With the help of two of his colleagues, we established The Anthony Bourne Foundation in 1992." recalls Verity Bourne, Chairman of the Foundation.
As time has progressed the Trustees have become increasingly aware of the particular need to support young people 'at risk' not only in the Stratford area but throughout Britain. Sometimes a small hands-on charity can provide just the support required by their local youngsters. Awards have been spread throughout Great Britain from Devon to Norfolk and Southampton to Aberdeen from drop-in centres to holiday schemes, from theatre groups to community projects.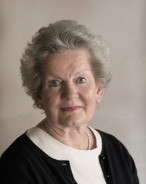 Verity Bourne
Trustee
Verity is the Settlor of the Charity in 1992 adding a total sum of £500,500 to the trust. She has been a Trustee since the creation of the foundation.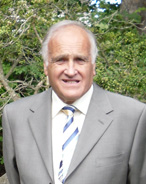 Malcolm Hunter-Craig
Trustee
Malcolm was appointed a Trustee on 11th September 2008. He is married with one son and is currently an independant Financial Adviser with Watson Buckle Wealth Management. He started his career with the Inland Revenue and joined the accountancy profession as a Tax Adviser in 1971 and became the acting tax partner for Dearden Farrow in Bradford. Malcolm moved into financial services in 1987 and was managing partner with Watson Wood Financial Services until December 2008. He holds the advanced planning certificate and is also an AT11 (Institute of Taxation). Malcolm believes that his financial background will be an asset to the Anthony Bourne Foundation.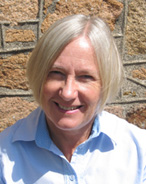 Celia Jeune
Trustee
Celia was appointed a Trustee on 9th May 2006. She is the widow of R.F.V. Jeune, who was a Trustee of the Foundation for a number of years prior to his death. Prior to her appointment as a Trustee of the Foundation, Celia served as a Trustee (1997-2003) and then Chairman (2003-2006) of the Lloyds TSB Foundation for the Channel Islands.